Corporate Media Services Guest Speaking Presentations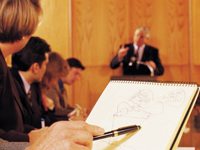 Doug Weller and the Corporate Media Services Team are regularly called upon to provide guest speaking presentations to various clients, forums, workshops, events, sessions, conferences etc
The following is a summarised list of our Guest Speaking presentations. For confidentiality reasons, not all organisation names and presentations are listed.
If you would like us to provide a guest speaker, be part of a panel or provide a more formal presentation to your group, please contact us with your request.
Special rates are available for not for profit organisations.
Date

Guest Speaking Details

Location

Topic

Presenter

08/10/13

Bachelor of Communications – Public Relations

RMIT University, Melbourne, Australia

Engaging and Working with Journalists

Doug Weller

19/07/12

The Executive Connection

Melbourne, Victoria

Handling The Media in a Crisis

Doug Weller

12/05/11

The Executive Connection

Adelaide, South Australia

Handling The Media in a Crisis

Doug Weller

23/10/10

The Executive Connection

Mooloolabah, QLD

Handling The Media in a Crisis

Doug Weller

19/06/10

Public Relations Certificate

RMIT University, Melbourne, Australia

How The Media Works; Media Language; Media Releases; Media Conferences, Contacts, Events; Print, Radio, TV

Doug Weller

05/06/10

Public Relations Certificate

RMIT University, Melbourne, Australia

How The Media Works; Media Language; Media Releases; Media Conferences, Contacts, Events; Print, Radio, TV

Doug Weller

04/05/10

The Executive Connection

Sydney, New South Wales

Handling The Media in a Crisis

Doug Weller

07/05/09

Municipal Association of Victoria – Councillor Induction Program

Altona, Victoria, Australia

Media and Communication Fundamentals

Doug Weller

06/05/09

Municipal Association of Victoria – Councillor Induction Program

Ballarat, Victoria, Australia

Media and Communication Fundamentals

Doug Weller

05/05/09

Municipal Association of Victoria – Councillor Induction Program

Wangaratta, Victoria Australia

Media and Communication Fundamentals

Doug Weller

04/05/09

Municipal Association of Victoria – Councillor Induction Program

Sale, Victoria, Australia

Media and Communication Fundamentals

Doug Weller

03/05/09

Municipal Association of Victoria – Councillor Induction Program

Oakleigh, Victoria, Australia

Media and Communication Fundamentals

Doug Weller

01/05/09

Municipal Association of Victoria – Councillor Induction Program

Warrnambool, Victoria, Australia

Media and Communication Fundamentals

Doug Weller

18/10/08

Continuing Professional Education PR – Media Training

RMIT University, Melbourne, Australia

Confidently Dealing With The Media

Doug Weller

07/10/08

Graduate Diploma (Public Relations)

RMIT University, Melbourne, Australia

How To Deal With Journalists

Doug Weller

13/09/08

Public Relations Certificate

RMIT University, Melbourne, Australia

How The Media Works; Media Language; Media Releases; Media Conferences, Contacts, Events; Print, Radio, TV

Doug Weller

14/08/08

The Executive Connection

Sydney,
Australia

The Media – Controlling It/Using it

Doug Weller

09/08/08

Continuing Professional Education PR – Media Training

RMIT University, Melbourne,Australia

How The Media Works; Media Language; Media Releases; Media ConferencesMedia Contacts;Media Events; Print, Radio,TV

Doug Weller

31/05/08

RMIT – Public Relations Certificate

RMIT University, Melbourne,Australia

Media Relations – How To Conduct A Media Conference

Doug Weller

24/05/08

RMIT – Public Relations Certificate

RMIT University, Melbourne,Australia

Media Relations – Radio

Doug Weller

06/05/08

RMIT – Public Relations Certificate

RMIT University, Melbourne,Australia

Media Relations – TV

Doug Weller

15/04/08

The Executive Connection

Brisbane, Australia

The Media – Controlling It/Using It

Doug Weller