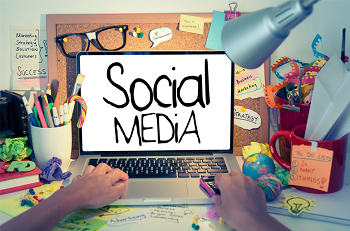 By Doug Weller
On 18 February 2021, Facebook pulled the plug.
Australian Facebookers woke to find they could not access or share Australian news via Facebook.
Unfortunately, organisations including some government departments, charities, community sites and others were bundled into the 'news' category and were also blocked.
News consumers could still access news directly in other ways, such as via the news organisation's websites.
The solution for others – especially many community Facebook sites – wasn't as easy.
Some of these organisations rely purely on their Facebook site to connect with their clients and audiences.
The stoush was all over the Australian Government's proposed media laws forcing Facebook to pay for Australian news content shared on that platform.
Facebook said, "The proposed law fundamentally misunderstands the relationship between our platform and publishers who use it to share news content. It has left us facing a stark choice: attempt to comply with a law that ignores the realities of this relationship, or stop allowing news content on our services in Australia. With a heavy heart, we are choosing the latter."
The bunfight was resolved a week later.
In the meantime, Facebook apologised for the situation, claiming the impact on government departments, charities and community sites etc was an unintended consequence of the news ban.
It moved to restore the 'non media' sites, but some were blocked for hours or days.
For those organisations which over the past 17 years have slowly built their communications with customers and clients exclusively via their Facebook sites, it was all quite a shock.
Suddenly they realised that there was no Plan B. No Facebook, no connection.
People who needed their services had nowhere to turn.
Plan B
So, what should a Plan B look like?
A website, where you have a lot more control, is a good start – but it can be expensive to setup and maintain.
Direct mail is also good, but again very costly.
Have a presence on more than one social media site and ensure your customers and clients know their options if one site is blocked or not accessible.
A database of phone numbers is a great backup so you can quickly text or call clients and customers and direct them to a phone number or email.
It is also very important to have a copy of the material you post on social media sites. Can you access your material, information and messages if that site goes down?
The Facebook ban highlighted the danger of relying solely on one social media platform to reach your target audience.
The disruption was short-lived. That was no consolation for those who urgently needed help from organisations, such those that provide help from domestic violence when the site was down.
Without even really noticing it, we have handed enormous power to Facebook and other social media platforms.
Some organisations have become too reliant on them, basing their audience communications around 'free' social media sites.
Social media is a great way to connect, but you must have a Plan B in place if the platform, intentionally or not, pulls the plug.
Make sure your audience can access your services and receive your messages if your main social media platform is not available.
Fortunately, the Australian Government and Facebook found a resolution in this case.
But what about next time?
Have your Plan B ready to roll and test it to make sure it works.
Information Only
Any information presented on our website is general. It is not a substitute for professional advice.
Further Assistance
To get the most from your media opportunities and avoid the danger zones, contact Corporate Media Services for more information about our training programs and media consultancy services.
All Corporate Media Services training courses can be conducted online.
For information and bookings please call 1300 737 913 or Director, Doug Weller 0412 298 905.
Sources
Facebook's botched Australia news ban hits health departments, charities and its own pages
Facebook to ban Australian users from sharing news content
Facebook agrees to reverse news ban on Australian sites after striking deal with federal government (sbs.com.au)
https://www.corporatemediaservices.com.au/uploads/corporate-media-services1.png
0
0
corporatemediaservices
https://www.corporatemediaservices.com.au/uploads/corporate-media-services1.png
corporatemediaservices
2021-03-10 14:31:01
2021-11-12 11:26:56
The Great Face Off - The Day Social Media Became Antisocial