Neil Spark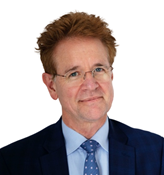 Senior Media Trainer
Neil is an experienced media trainer, senior media manager, marketing manager, and communications specialist.
Neil heads up our Tasmanian division, based in Hobart.
He has held senior leadership roles in publishing, public affairs and media management.
Neil's broad experience as a journalist includes senior roles as an editor and publisher. He has also worked on the other side of the communications fence in media management, including six years at Tasmania Police.
He has a deep insight and understanding of both sides of the communications industry.
He was born and raised in Tasmania and has an intimate knowledge of what makes Australia's island state tick.
Career Highlights
Reporter – Australian Associated Press, Melbourne and Sydney
Managing Editor – Melbourne Weekly Magazine
Publisher and Managing Editor – RACV RoyalAuto magazine
Media Manager – Tasmania Police
Marketing Manager – Road Safety Advisory Council Tasmania
Lecturer, Media Relations – RMIT University
Education and Training
Master of Arts (Applied Communication), RMIT University
Bachelor of Arts (Hons in Politics) (First Class), Monash University
Graduate Diploma in Social Science (Public Sector Management), University of Tasmania
Bachelor of Arts (Majors: Political Science and Sociology), University of Tasmania
Foundational Leadership course provided by Mount Eliza Business School for Fairfax Media
Leading Change half-day course provided by Mount Eliza Business School for Fairfax Media
Pacific Area Newspaper Publishers' Association Executive Development Program. Three-day course provided by the Australian Institute of Management