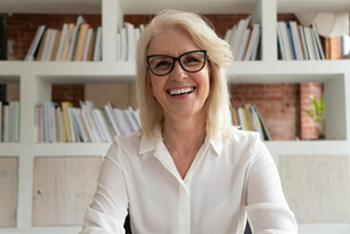 By Doug Weller
COVID-19 will have a lasting impact on us all.
It will change the way we do many things and the TV News and Current Affairs industry is no exception.
Computer-based TV news interviews from homes, cars and even the backyard have skyrocketed since the pandemic began – a trend that will probably continue after COVID-19 has hopefully drifted from our lives.
Editors love it – it's easy for TV networks to conduct interviews online rather than send a TV cameraperson, reporter and sometimes a producer into the field.
But there's a problem for interviewees who have not yet grasped the basics when it comes to performing well in an interview via a computer, tablet or phone.
Issues which are easily fixed are being overlooked and these issues are negatively influencing the interview's message delivery and overall impact.
You need to sound and look professional – your surroundings need to be sharp.
Many people look like they've just fallen out of bed in their home interviews. In fact, sometimes the bed is in the background.
Get your interviews right using this checklist:
Test your equipment
Prior to your interview, make sure your computer or phone microphone and camera are functional. Do this well before the interview so you have time to fix any problems. If possible, have a backup device ready.
If you share the internet, try to ensure that no-one else is using bandwidth when you are broadcasting. Pixelated pictures, voice delays, syncing issues or buffering are problems you want to avoid.
Lighting
Ensure you are well lit – from the front. No need to overdo it but we need to see you clearly.
Avoid bright lights or sunshine behind you. The camera will focus on the brightness which can be off-putting and flatten or washout your image.
What to wear
An American TV Reporter was caught out in an interview from home looking professional above the belt but very casual below the belt. If you want your message remembered for the right reasons, dress professionally top to toe.
That may be a suit, a uniform, a top with your branding or a high visibility jacket. You decide how you want to be viewed. What visual message do you want to send?
You need to dress appropriately for computer-based interviews in the same way you would if a TV camera crew came to your office or your home.
Where to look
Know where to look during these media interviews. Don't look up, down or all around the room. That can distract viewers or make you look evasive or unsure of yourself.
When you're conducting a TV interview via computer, you need to look directly at the computer camera lens.
If you are not sure on the day, ask the journalist or producer at the other end.
When using a laptop, make sure it is located correctly. If it's placed low on a desk or table you will be looking down at the camera, giving your audience a view straight up your nose, not to mention the top of your cluttered cupboards, the lights or ceiling.
Lower or raise your seat or computer to allow you to look directly at the computer camera – the lens needs to be level with your eyes.
Backgrounds
This is a biggie.
Your audience needs to stay focussed on your message, not what they can see behind you. Crooked photos, clutter, and pets can be a problem. So can gate-crashing family members, as this politician, health policy expert and even Jimmy Fallon found out the hard way.
A chaotic backdrop or unannounced distractions can derail audience attention and your message. Worse – you could go viral for all the wrong reasons!
Avoid virtual backgrounds or electronic background wallpapers. They do not usually reflect well in broadcast interviews.
Kids bursting into the room while you are going live can be funny and endearing, but what were those messages again?
Make it personal
Make sure you write down the name of the person interviewing you. Don't rely on memory.
If you are on a panel, note down the names of all the speakers. It can sound awkward to say, "I agree with the previous speaker" when you could say "I agree with what Mary just said…".
Noise
If you are providing expert opinion on a serious issue from your home, a barking dog or screeching cockatoo does not enhance your credibility.
You need a quiet room with the door closed. A sign on the door warning "Media interview underway – please stay out", can help avoid interruptions.
Switch your phone to silent and try to have someone there to look after the kids and your furry friends.
Check email or other messaging apps are not running on your PC or device when you are broadcasting so that message or email alerts aren't distracting.
Summary
Professionally conducting your computer or phone-based interviews from home will maintain your credibility and maximise message impact.
If you have an opportunity, test your set up with a colleague, journalist, producer or media training organisation.
Getting this right the first time may improve your chances for future media interview requests.
Remember
• Always test equipment is working prior to your interview 
• Check essential lighting
• Make sure the camera height is set level with your eyes
• Dress appropriately
• Backgrounds should be tidy and uncluttered
• Avoid potential distractions such as noise, phones and as much as we love them, the children and pets.
Information Only
Any information presented on our website is general. It is not a substitute for professional advice.
Further Assistance
To get the most from your media opportunities and avoid the danger zones, contact Corporate Media Services for more information about our training programs and media consultancy services.
Due to Covid-19 restrictions, all Corporate Media Services training courses can be conducted online.
For information and bookings please call 1300 737 913 or Director, Doug Weller 0412 298905.
https://www.corporatemediaservices.com.au/uploads/corporate-media-services1.png
0
0
corporatemediaservices
https://www.corporatemediaservices.com.au/uploads/corporate-media-services1.png
corporatemediaservices
2020-07-20 13:12:03
2021-11-22 19:52:12
Media Interviews COVID-19 Style