Karalee Katsambanis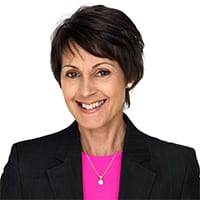 Senior Media Trainer
Karalee Katsambanis is an accomplished journalist and senior media trainer, who heads up our Western Australian division, based in Perth.
Karalee is a News and Current Affairs Commentator for Radio 6PR and Sky TV News Australia.
Originally from Perth, her extensive media experience has been gathered from working across Australia during the past 20 years.
Karalee's experience includes specialist news media reporting roles with Channel 7, Channel 9, Melbourne Bureau Chief – SBS TV World News Australia, WIN TV, Austereo Radio Network, 2UE Sky Radio and Australian Radio Network in Melbourne, Perth and across New South Wales.
Her extensive media experience enables her to provide personalised, inspirational and comprehensive consulting advice to many organisations.
Karalee has her finger on the pulse when it comes to issues for companies with offices based in Western Australia. She understands the uniqueness of Perth. Karalee's influential weekly column for the Fairfax Network helped set the trend and agenda in Perth tackling a wide variety of issues.
Karalee is in demand as a professional speaker for corporate videos and as an MC for special events
She is also a feature writer providing freelance journalism services on request.
Career Highlights
Reporter – Channel 7 Network News, Melbourne
Presenter/Reporter/Producer – WIN TV Network News, NSW
Senior Reporter- Melbourne Bureau – SBS World News Australia
Presenter – Lifestyle programs – Channel 9 Network, Perth
Newsreader/Journalist – Australian Radio Network, Melbourne (GOLD FM and MIX FM)
Newsreader/Journalist – Austereo Radio Network, Perth
Feature Writer/Reporter – Australian Golf Digest Magazine/Golf Australia
Journalist – Rural Press and Western Australian Community Newspapers, Perth
Accreditation
Winner – Highly Commended, Luminous Award Australia, which recognizes outstanding journalism in the field of oncology, July 2006.
Winner – Highly Commended, New South Wales State Media Awards for Excellence in reporting on Legal Issues, May 2000.
Winner – Highly Commended, New South Wales Tim Mugridge Awards for Best Television Feature, May 2000.
Nominated by WIN TV Network for Walkley Award for Best Regional Affairs coverage in relation to fatal police shooting and subsequent inquest, December 2000.
Nominated by WIN TV Network for NSW State Government Award for Excellence in Journalism in reporting on legal and disability issues, December 1999.
Tertiary Qualifications
Post Graduate Diploma in Education
University of Western Australia, 1994
Bachelor of Arts
University of Western Australia, 1991 – 1993