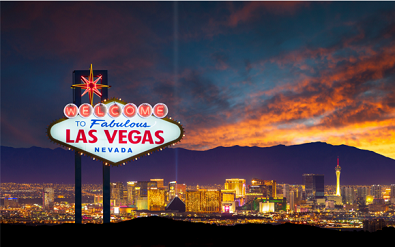 By Doug Weller
The CBS social media crisis following the tragic Vegas shooting highlights why social media protocols are so important for organisations.
Are there any words to describe the awful mass shooting in Las Vegas?
I was in Las Vegas only weeks before the incident, so to see what occurred there was surreal.
The headlines were hard to miss as the horrible tragedy unfolded.
Social media chatter intensified as people absorbed the news. Sadly, fake news stories about the shooting were also prominent online.
Social media is part of our lives and it's an important communication tool if used correctly.
But inappropriate comments on social media, especially after a tragedy like Las Vegas, can damage an individual's reputation and the organisation they work for.
Inappropriate comments can lead to social media storms that are sometimes hard or impossible to control.
Damage control
Viral PR disasters occur regularly on social media.
The shocking news quickly spread worldwide that thousands of people had been sprayed with bullets at a Las Vegas music festival, killing many and injuring hundreds.
In the immediate wake of the Las Vegas massacre, a high-ranking CBS employee made insensitive social media comments. Those comments left the media giant in damage control and the person unemployed.
Hayley Geftman-Gold worked as a vice president and senior legal counsel at CBS, New York. This was her Facebook post:
In response to the public outrage over the comments, CBS swiftly terminated her employment, stating:
"This individual, who was with us for approximately one year, violated the standards of our company and is no longer an employee of CBS,"…"Her views as expressed on social media are deeply unacceptable to all of us at CBS. Our hearts go out to the victims in Las Vegas and their families."
Ms Geftman-Gold later issued her own personal apology:
It's amazing that a lawyer, working for one of the world's largest broadcasters, wasn't aware of the ramifications her social media comments would have.
Organisations need social media protocols
This incident highlights the need for businesses to have social media protocols in place and ensure all staff and contractors understand those protocols.
Social media is prolific and often the source of news stories. It's here to stay.
Businesses must take social media communications seriously, especially when employees act contrary to corporate values.
Staff should be aware of their employer's social media rules and they should also understand the consequences for online actions that threaten reputations.
Information Only
Any information presented on our website is of a general nature only and is not intended as a substitute for professional advice.
Further Assistance
If you want to know more about how Corporate Media Services' training programs can help you make the most of your media opportunities and avoid the danger zones, contact Corporate Media Services for more information. Email your enquiry now to info@corporatemediaservices.com.au or call 1300 737 913
Sources
https://www.corporatemediaservices.com.au/uploads/corporate-media-services1.png
0
0
corporatemediaservices
https://www.corporatemediaservices.com.au/uploads/corporate-media-services1.png
corporatemediaservices
2017-10-20 17:16:24
2021-07-24 17:07:30
CBS Social Media Crisis Following Vegas Shooting