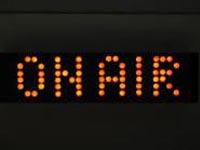 Volume 1, Edition 3 – 13 October 2010
New Media – Old Rules – How one quick quip can destroy your reputation
More than 30 years ago when I began my journalism career, we didn't have Facebook, MySpace, Twitter, LinkedIn or any of the other new communication tools that we have today.
But we did have senior editors who gave good advice. Some of that advice has lasted a lifetime for me. It should be taken on board by those using new media in 2010.
I can remember on my second day as a cub reporter, an editor said (or screamed), "If in doubt, leave out".
Throughout the years, I have passed those words on to younger journalists and I now find myself giving the same advice to clients who need to deal with media situations.
That advice is even more relevant now as we all try to grapple with and use social media and social networking.
We began talking about social media and social networking in our media training courses when it became clear that clients could use these tools to extend their media reach, but more importantly, when it was clear the damage that could be caused when not controlled.
Every day, the list of those being hammered by the misuse of new media grows:
. A Professor from the University in Pennsylvania sacked after making "light-hearted" comments about looking for a hit man after a bad day in the classroom
Two employees at Domino's Pizza sacked after doing "vile things" to food and posting it on YouTube
An Age newspaper journalist recently sacked for sending out "offensive comments" on Twitter during the Logies
Not only have these incidences impacted on the employees, they have impacted on the reputations of their now former employers.
While new and social media expands our ability to reach new and larger audiences, it needs to be treated with extreme caution. The absence of journalists or interviewers can lead people to relax to the point where little thought is put into what is being posted or broadcast.
The problem is compounded by the ability of these networks to go "viral" and send the information rapidly to hundreds if not millions of people. Journalists are also using sites like Facebook for research as hot issues arise.
While on Facebook, don't think that limiting the number of people who can access your Facebook site is a safeguard – it's NOT. Text and pictures can be copied in a moment and spread far and wide and you have no control over this.
There is one simple test for new and social media postings for you and your team.
Would you be happy to see your new and social media offerings on the front page of the newspaper or on the TV news?
If so, go ahead and hit send.
If not, think about it.
As my crabby old editor said more than 30 years ago – "If in doubt, leave out".
Make an enquiry now or call us on 1300 737 913 or +61 412 298 905