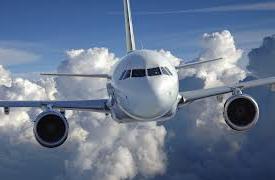 Case Study Background
The terrible tragedy of missing Malaysia Airlines flight MH370 will no doubt be discussed in crisis communications case studies for many years to come.
It's hard to imagine a crisis with so many tragic elements, 227 passengers and 12 crew presumed dead, hundreds of devastated family members and friends desperate for news and no definitive answer weeks after the event.
This tragedy reminds us of the basic requirements for dealing with a crisis whilst simultaneously handling frenzied media attention.
In our post September 11 world, the global media machine went into overdrive when news of the incident hit but a lack of solid information in the initial phases led to media speculation, mixed messages, conspiracy theories, and confusion.
Crisis Media Communications Issues
This catastrophe highlighted many aspects of crisis media communications.
The Malaysian authorities and airline representatives were widely scrutinised and critiqued for how they publicly handled the situation.
Families of missing passengers and crew were desperate for answers about their loved ones. Journalists were clamouring for updates, and the worldwide audience wanted to know what happened.
What are the most serious aspects of this incident from a crisis media communications perspective?
The potential of a terrorist attack – highly sensitive information was limited or withheld
Cultural conflicts – between Malaysia and China (the majority of passengers were Chinese nationals)
Contradictory details of the investigation – were released
Multiple unsubstantiated theories of what happened – including pilot suicide, hijacking, aircraft malfunction, a bombing, and even the world's first cyber terrorist attack.
As the International Air Transport Association (IATA) Guidelines – Crisis Communications and Social Media Document suggests,' Companies must be prepared to engage pro-actively with the news media and with other audiences to ensure that they are seen to respond swiftly and appropriately, and that they intend to do "the right thing".
The media is ferocious at the time of a crisis
In the early stages of most crises, individuals and organisations have little information about what is occurring.
A lack of detailed and verifiable information, combined with company representatives desperately trying to assess and confirm the situation, often prevents spokespeople from addressing the media at the beginning of a crisis. They are furiously busy getting their head around what has happened and how to handle it rather than working out how to talk to the media about the incident.
When the media wants information, it is crucial it receives some comment even if the information is restricted.
As seen in the Malaysia Airlines incident, extensive media resources were used to cover the event. Especially in the early stages of a crisis, that coverage was around the clock and unrelenting.
It is important that organisations understand the ferocious appetite the media has for news as a crisis unfolds. The media wants constant information in the early stages of a crisis when information is limited.
What if there is nothing new to say?
Some believe there is no point updating media when there is nothing new to say. However, most media outlets want 'updates' and spokesperson commentary even if there is nothing new to add. This is particularly the case in a world of live TV and web coverage that is 24/7.
During the early stages of this highly sensitive incident Malaysia Airlines spokespeople supplied information regularly; however some of their information was later contradicted. This led to confusion, disappointment and anger, particularly from the Chinese relatives of passengers.
The lessons to be learned from this incident are:
Communicate with the media as early as possible, but make sure the information is correct before making any comment
When information is limited, supply only verified material, keeping in mind any legal requirements
'Update' the media even if new information is limited, or comment that there is nothing new to add. For example, suggest that you will update the media each day at say 10am and 2pm whether or not there is any new information to share during the first stages of the crisis
Ensure communication lines are clear and open allowing a professional relationship to develop between spokespeople and the media.
Further Information
International Air Transport Association (IATA) Guidelines – Crisis Communications & Social Media
Crisis Media Communications Training – Corporate Media Services
Information Only
Any information presented on our website is of a general nature only and is not intended as a substitute for professional advice.
Further Assistance
If you're currently dealing with an organisational crisis involving the media, or could be in the future, contact Corporate Media Services for more information or training about crisis media communications.
Make an email enquiry now… or call 1300 737 913
https://www.corporatemediaservices.com.au/uploads/flying-aircraft.jpg
180
275
corporatemediaservices
https://www.corporatemediaservices.com.au/uploads/corporate-media-services1.png
corporatemediaservices
2014-04-23 12:18:03
2019-07-07 11:21:40
Crisis Media Communications Case Study – Malaysia Airlines Flight MH370