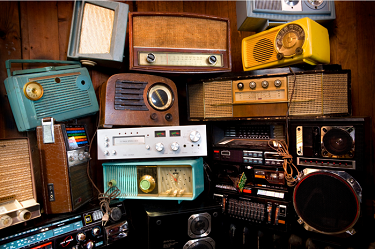 By Doug Weller
Don't let mobile phone issues negatively impact your radio interviews.
Who doesn't have a mobile phone these days?
Most of us can't live without them – we feel like we've lost a limb if we are without a mobile phone for even a short time.
They're as beneficial and convenient as they are intrusive.
Smart phones have definitely made it easier to reach our media audiences in record time.
Journalists and 'Citizen journalists' now use mobile phones to film and live stream dramatic events as they unfold. The audience experiences the news in real time. It really is incredible!
Poor quality news footage filmed on mobile phones has become acceptable. Now, poor quality footage is better than nothing – if it's dramatic.
This isn't the case with radio interviews.
Radio interviews obviously rely on sound only.
If the sound quality is poor, the message is diluted or even lost.
Why spokespeople should avoid mobile phones for radio interviews
1. Poor reception / Call dropouts
For all the advances in technology, many mobile phone connections are still pretty wobbly.
You don't want to risk losing a connection in the middle of an interview.
Some people even engage in radio interviews using a mobile phone whilst driving a vehicle, increasing the call drop-out risk – crazy!
If you must use a mobile phone for your radio interview make sure you're settled in a quiet stationary space.
2. Poor sound quality
Your audience shouldn't need to work hard just to hear you on the radio.
Conducting a radio interview using your mobile speaker function can make it almost impossible to understand you.
The speaker phone can pick up surrounding noise that will compete with what you're saying and distract listeners.
As a listener, I've switched off radio interviews being conducted using a mobile phone because the sound quality was so bad.
3. Battery issues
You'd think it would be a given that you would have your mobile phone fully charged and ready for your radio interview.
But many people get nervous at the thought of doing radio interviews and it's easy to just focus on performance and forget to charge your phone.
Imagine your phone battery dying in the middle of your interview. It's happened.
Again, avoid mobile phones for radio interviews.
If you don't have a choice, make sure your phone is fully charged.
4. Call waiting
Beep…beep…beep…
In the middle of your interview the call waiting alert can start as a new call comes in.
This is extremely distracting for you, the radio interviewer and the audience.
Straight away your message loses its impact as the call waiting alert becomes the focus.
If you must use your mobile for a radio interview, turn the call waiting function off before you start.
This goes for landlines too.
5. Radio studios and landlines are best
If you're conducting a radio interview, do everything you can to get to a landline – going into the studio is even better.
If your interview has value for you it's worth doing well.
Don't let mobile phone issues trash your media opportunity.
The vast majority of the time, a landline conversation is going to be much better quality.
Listeners will be able to clearly hear what you've got to say and absorb everything without battling bad mobile reception.
If possible, go into a radio studio. The sound quality will be perfect and you're able to build rapport with the announcer.
You'll probably be given more interview time too.
Remember
Always remember the value for you in conducting radio interviews.
Ensure it's a quality job to maximise the value to you.
Further Assistance
If you want to know more about engaging with the media, contact Corporate Media Services for more information about our media training programs and services. Make an email enquiry now… or call
1300 737 913
https://www.corporatemediaservices.com.au/uploads/corporate-media-services1.png
0
0
corporatemediaservices
https://www.corporatemediaservices.com.au/uploads/corporate-media-services1.png
corporatemediaservices
2016-10-17 12:24:29
2021-07-24 18:13:14
Radio Interviews Via Phone