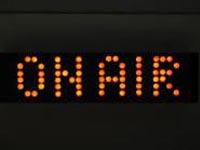 Volume 1, Edition 6 – 25 July 2011
Media Training – Is it a waste of money?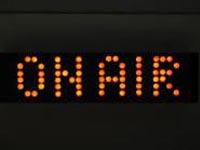 Having spent 35 years as a journalist, now director of the specialist media training company Corporate Media Services, I read your article "Media Training really tells it like it isn't" with great interest.
The article by Leo D'Angelo Fisher starts by stating "It's the latest craze and everyone's doing it: media training. Media training has become the latest must-have corporate fashion accessory."
This may be a colourful way to begin a news item, but it is wrong. "Everyone's doing it"? "Latest must-have corporate fashion accessory"? A small number of people from an organisation may be asked to do media training and I've never trained anyone who thinks it is a "must-have corporate fashion accessory."
It's almost as odd as his claim "Employees who undergo this "training" are so indiscriminately chosen that most are unlikely ever to face a journalist". I run a business and deal with the business community on a daily basis. I'm yet to meet a media manager or training manager in any business or organisation who would waste money, from tight training budgets, to engage in pointless media training, or any pointless training for that matter.
Let's be clear about this. There are basically two reasons why you would engage with the media. The first is to deliver information during a crisis. This is done to inform your media audiences about what you are doing to deal with the crisis, or what the public needs to do to assist. You also may need to protect your reputation. The second is to speak as an authority or expert, usually to project your company's reputation or your own personal brand.
In short, media training should be framed to give participants the confidence to conduct a professional media interview in these situations. It should focus participants on the importance of delivering clear, concise and appropriate information. It should also discuss the importance of media deadlines and delivering this information in a timely manner.
There are other generalisations in the story. Mr D'Angelo Fisher says "The essence of much media training is that journalists are the enemy and the point of the training, in short, is schooling people in the art of evading journalists' questions", and "By the end of the day, the teams undergoing such training are convinced they can deal with any potential media firestorm".
We are left trying to work out what exactly a media firestorm is, but we assume it is a situation where an organisation is the subject of intense media interest for some reason. Our company would never make such an extreme claim. Nor do we tell media training participants that journalists are the enemy or that people should evade journalist's questions – quite the opposite. We encourage the building of a productive professional relationship with journalists.
Mr D'Angelo Fisher says "I have in years past taken the devil's shilling and have conducted mock interviews for media trainers". He says during these interviews, "harmless middle managers are treated like the worst corporate miscreants". "The public affairs director of one company recalled putting some executives through a media training course conducted by a well-known television reporter from A Current Affair. During a no-holds-barred interview, one executive decided he could take no more and hurriedly left the room. The reporter chased after him yelling questions. As real-life scenarios go, it was pretty authentic: but what's the point?"
I agree – what's the point? That is not media training, that's a circus. Who conducted this training? Did they have any training qualifications?
Competent media trainers respond to a brief that can include challenging the participants during interviews, but a fundamental of adult leaning is that any training needs to be delivered in an inclusive and supportive environment. Chasing people and yelling questions is not in that category. Mr D'Angelo Fisher would be wise to check the credentials and training protocols of media training organisations before offering his services for media training.
Mr DÁngelo Fisher claims, "Whatever media training is about, it's not about improving the quality of exchanges between media and business". Again he is wrong. Professional media training is totally about that.
Mr DÁngelo Fisher's story fails to comply with one of the most basic rules of journalism – balance.
It appears Mr D'Angelo Fisher may have taken part in one or more unprofessional media training sessions, lifted some text from media training websites, then without interviewing any current qualified media trainers, proceeded to malign the entire industry – disappointing in a week when the media industry worldwide was under enormous scrutiny over standards.
Yes, in our experience there is an increased call for media training. Our clients tell us this is because they want their media training participants to understand why they need to deliver concise, clear, jargon free and acronym free comments to journalists, who are generally faced with deadline pressures. Our clients also tell us they are very concerned about the increase in inaccurate news items written by sloppy, unprofessional, unethical reporters who do no or little research and seem more interested in pushing their own agenda and creating sensationalism than reporting facts that are in the public interest.
I am a journalist who has formulated and conducted more than 1500 media training programs in Australia and the South Pacific. Mr DÁngelo Fisher's story was unbalanced, inaccurate and full of generalisations. It falls well short of the high standards of the Australian Financial Review.
Doug Weller is Founder and Director of Corporate Media Services. His journalism roles have included reporting, presenting and editing positions for ABC radio and TV, in both Australia and Washington D.C. His teaching qualifications include seven years lecturing at the RMIT University School of Journalism. He holds a Certificate IV in Training and Assessment.
Make an enquiry now or call us on 1300 737 913 or +61 412 298 905